Loop je over van de nieuwe ideeën om van dit buffet elke dag een feestje te maken? Dan ben jij de ontbijtkok die wij zoeken!
Functieomschrijving
Samen met het ontbijt-team ben je verantwoordelijk voor ons ontbijtbuffet. Elke dag verzorgen wij een goede start van de dag voor onze gasten. Deze gasten lopen uiteen van zakelijke gasten tot een gezin. Niet alleen bereid je de gerechten voor dit buffet, ook sta je klaar om onze gasten te voorzien van een versgebakken eitje of informatie over de producten op het buffet. Daarnaast zijn jij en jouw team bezig met het verzorgen van variatie en vernieuwing in de producten en wordt jouw inbreng zeer op prijs gesteld! .
Bedrijfsomschrijving
In de modernste keukens met de nieuwste apparatuur werk je samen met gemiddeld 25 koks. Ons à la carte restaurant heeft gemiddeld zo'n 250+ zitplaatsen. Werken bij Van der Valk betekent dat je er in één klap heel veel leuke nieuwe collega's bij krijgt. Het team bestaat uit collega's met al jaren ervaring terwijl sommige net om de hoek komen kijken.
Functievereisten
+ Een vroege vogel die met een glimlach aan de dag begint
+ Een kok die onze gasten graag elke dag in de watten legt voor zij aan hun dag beginnen
+ Ervaring in het vak is fijn, maar het belangrijkste vinden we dat je wilt leren!
+ Teamgevoel, waarbij jij ook in de weekenden en op feestdagen samen met jouw team de gasten in de watten legt
Arbeidsvoorwaarden
Alles is mogelijk, als je maar wilt. En wij willen jou! Dus wij bieden:
+ Een marktconform salaris gebaseerd op ervaring
+ Deze functie kan zowel parttime als fulltime
+ 25 vakantiedagen als je fulltime komt werken
+ Opleidingsmogelijkheden
+ Voor € 65,- overnachten bij alle Valk Exclusief hotels
+ Mooi-meegenomen-extra's: gratis gebruik van onze fitness, korting op je zorgverzekering, personeelsuitjes en elk jaar een personeelsfeest.
Come join the family…
Word jij onze nieuwe collega? Stel je aan ons voor door nu te solliciteren!
Heb jij interesse in deze functie?
Dan ontvangen wij graag je motivatie met CV! Je kunt reageren via ons Sollicitatieformulier.



Van der Valk Hotel Den Haag - Nootdorp
Gildeweg 1
2632 BD  Nootdorp


Gerelateerde vacatures

Schoonmaakmedewerker - Helmond
Helmond

Schoonmaakmedewerker - Alkmaar
Alkmaar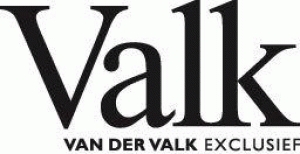 Medewerker bediening l Dagdienst
Dordrecht